< 2017 S/S SQUARE Shorts >
The latest Spring/Summer SQUARE shorts is officially launched in July, 2017 !
SQUARE has released two different kinds of shorts : Single Back Pocket Style & Double Back Pocket Style.
Each of them contains Black & White color for selections.
GET READY FOR SUMMER WITH SQUARE SHORTS !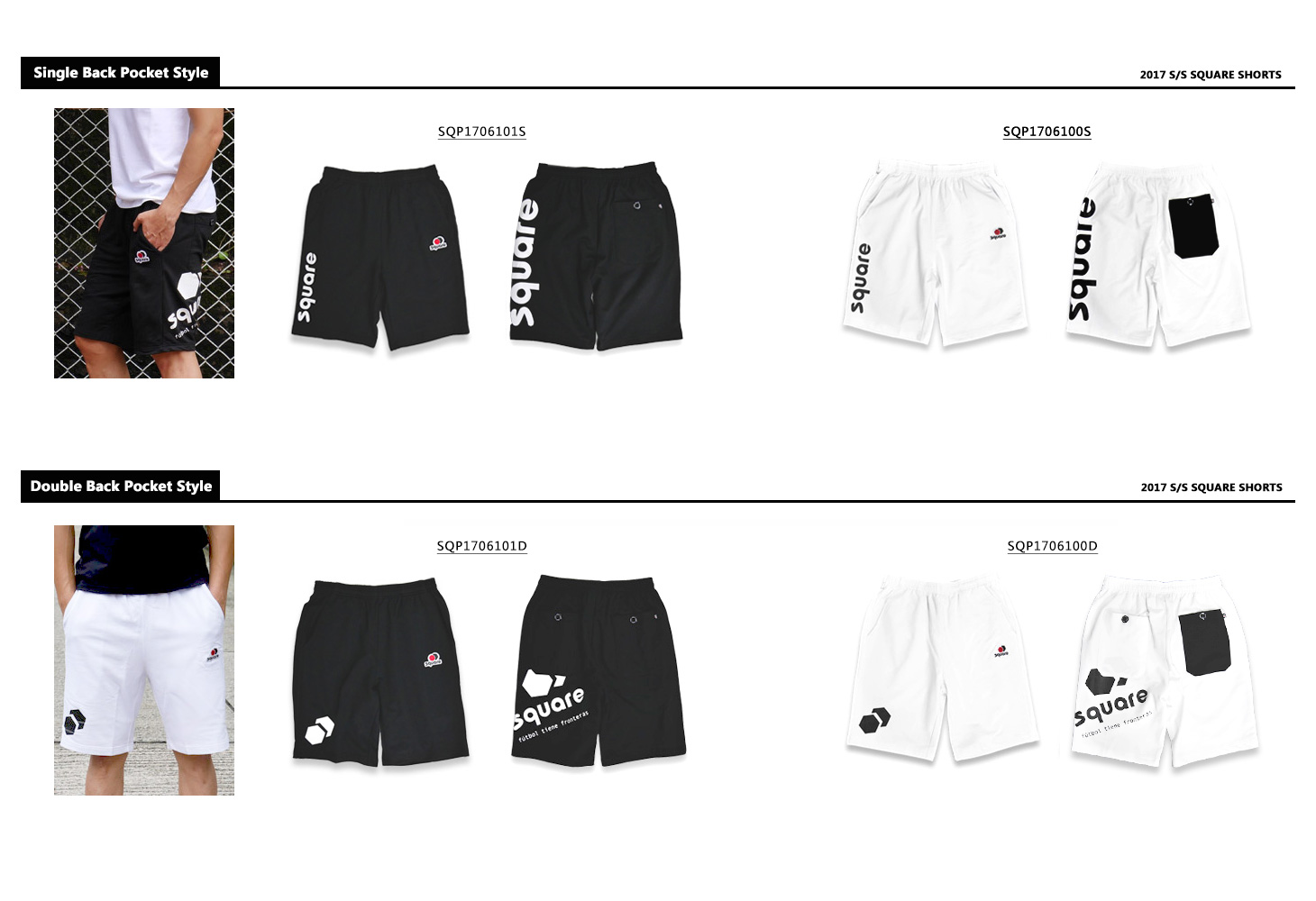 Size Chart

(measured in *cm)

尺碼表

(*厘米)

Waist (腰闊)
Length (褲長)
S
35.6cm
48.3cm
M
38.1cm
50.8cm
L
40.6cm
52.1cm

O

43.2cm
53.4cm
| Fabric : 100% COTTON |
| Color : BLACK / WHITE |
| Size : S, M, L, O |
Price : HKD 239/pc
* Now available in Square Online Store and Hong Kong Store. For any enquiries, please contact us.